This year's China International Medical Equipment Fair (CMEF) was held in Shanghai on Oct 19-20. This time around, featured by the theme of Mindray in global actions to combat COVID-19, Mindray brought not only newly released flagship products but also hero stories from the forefront of combating COVID-19 to all visitors. During the MindShare session, the key innovative solutions were extensively unveiled and presented to the audience.
Heroes in harm's way
On the morning of October 19, together with other guests, Mr. Li Zaiwen, Senior Vice President of Mindray, unveiled Mindray's memorial sculpture to mark the fight against COVID-19.
This sculpture is the epitome of Mindray's global efforts to combat COVID-19 and also those heroes who fight in this battle. They are caregivers who save lives. They are backup forces from all walks of life. They are "you" who stand together and never give up.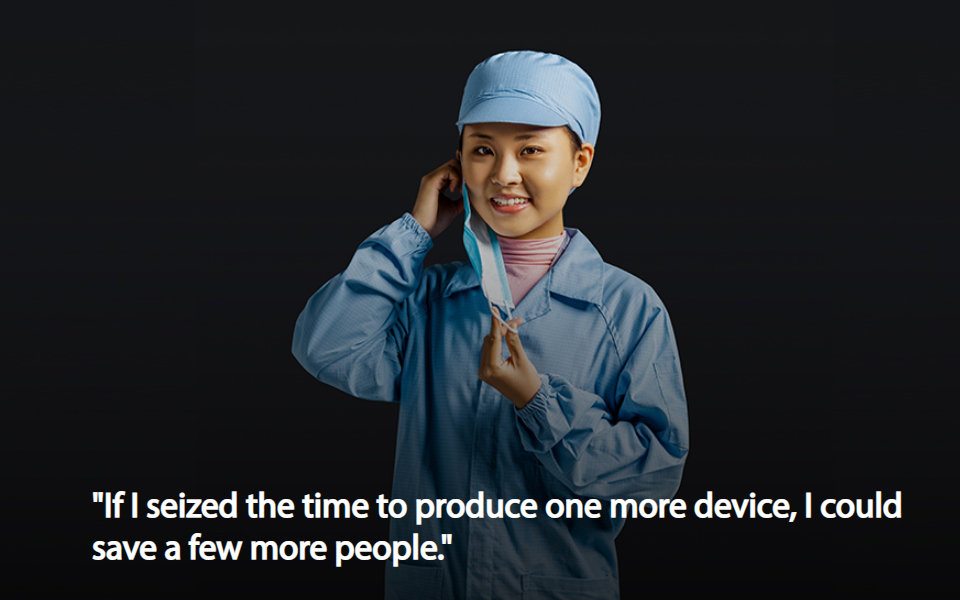 At the very beginning of this battle, Mindray's manufacturing center quickly resumed to work even in festival holidays and tried every means to expand the production of devices in urgent need.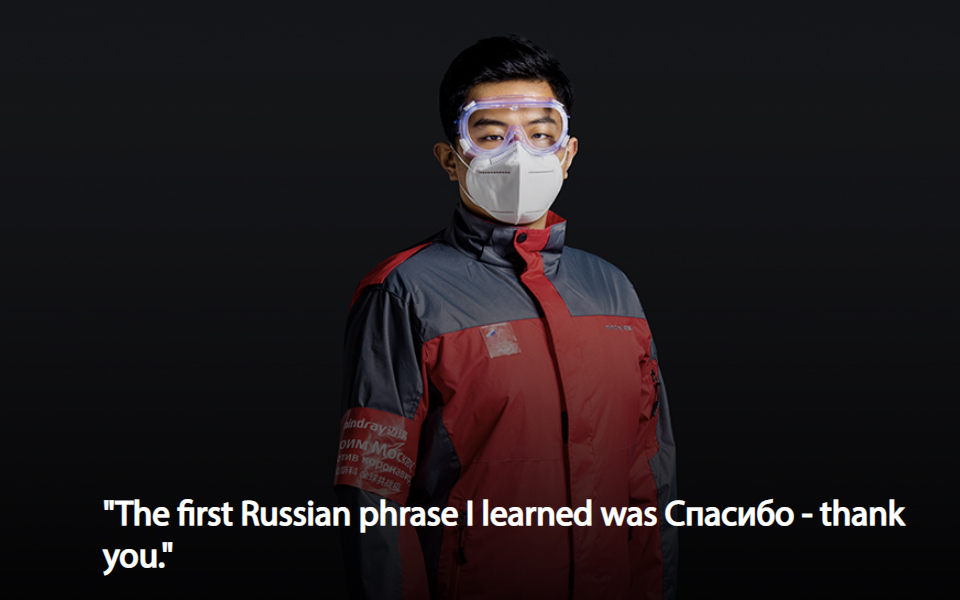 During the pandemic, Mindray's customer service and clinical team went to the hardest-hit areas and finished all installation around the clock regardless of various difficulties.
To help share more Chinese experiences of combating COVID-19 to other countries, as a bridge, Mindray has organized plenty of medical webinars in which Chinese and foreign experts can communicate and exchanges ideas in an open and responsive manner.
Partners along the way
Mindray has actively played its role in this global battle, bringing both medical solutions and cross-national experiences to caregivers at the forefront. This time at CMEF, Mindray has brought audiences its flagship products that served as the most powerful weapons on the battlefield.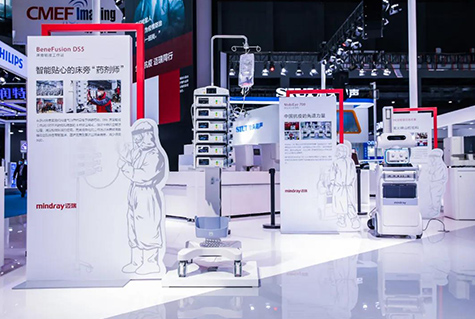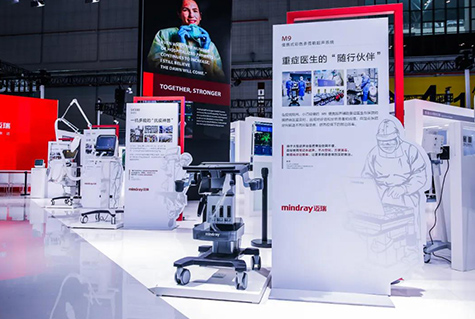 SV series ventilators, with easy interaction and customized function, can save more time for treating patients under extreme circumstances. ePM series patient monitors, also with easy workflow, allow caregivers from different regions and background to quickly learn how to use. BeneFusion DS5 bedside infusion workstations ensure safety and accuracy throughout the process to minimize the risk of infection.
Mindray tailored a complete set of laboratory emergency solution for the laboratory at the makeshift Huoshenshan Hospital in Wuhan and completed layout design, installation, configuration, and training within just 10 days.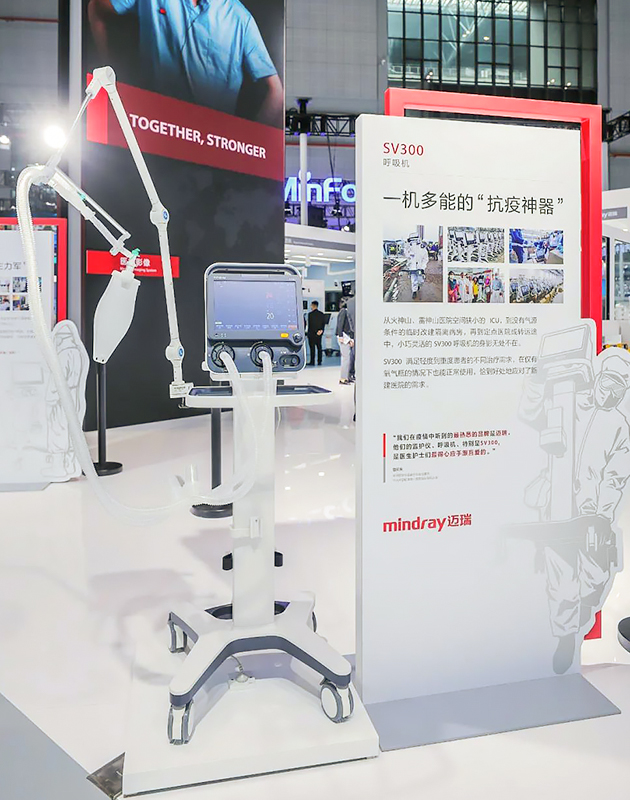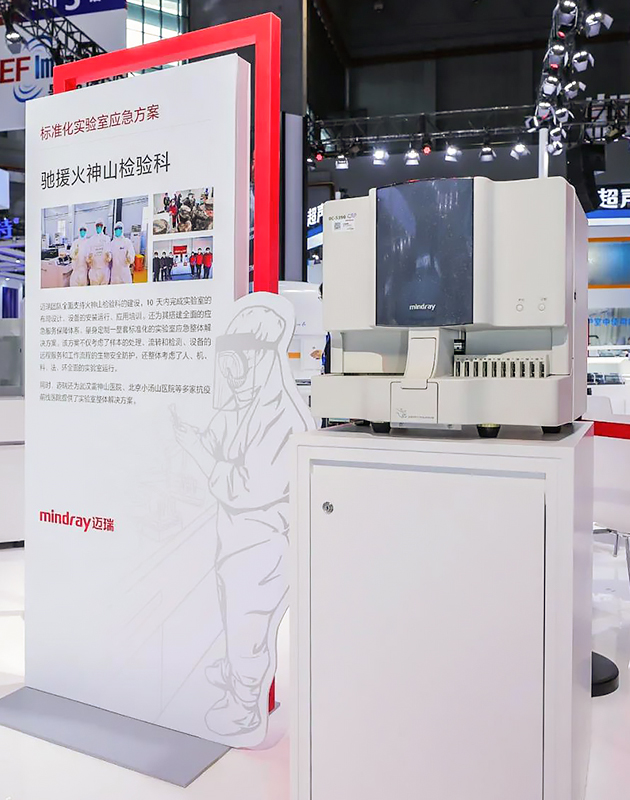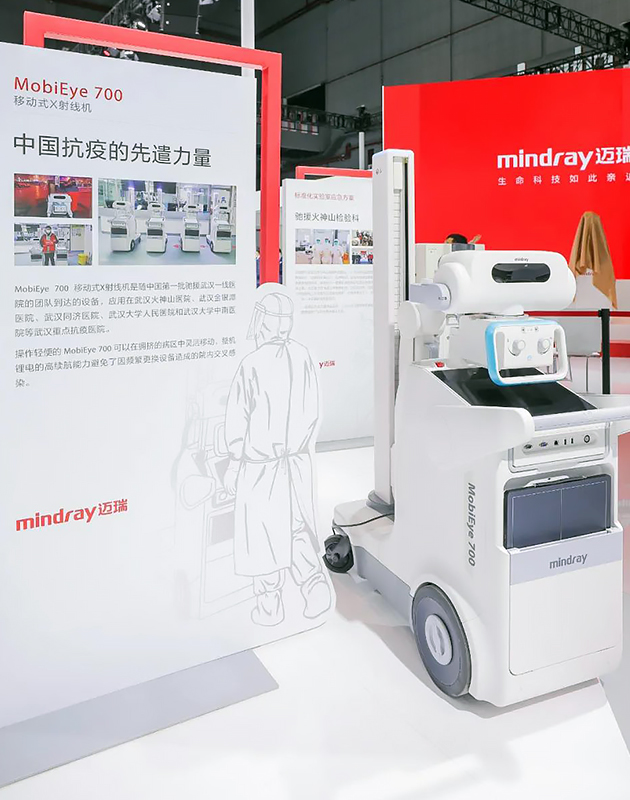 The light-weighted M9 portable ultrasound system can help doctors with early assessment, graded warning and treatment.
The easy-to-use MobiEye 700 mobile X-ray machine could move flexibly in the crowded ward and was part of the first batch of equipment taken by caregivers around the country who flew to Wuhan for support.
Innovator on the way forward
At this year's MindShare, Mindray showed its new flagship products: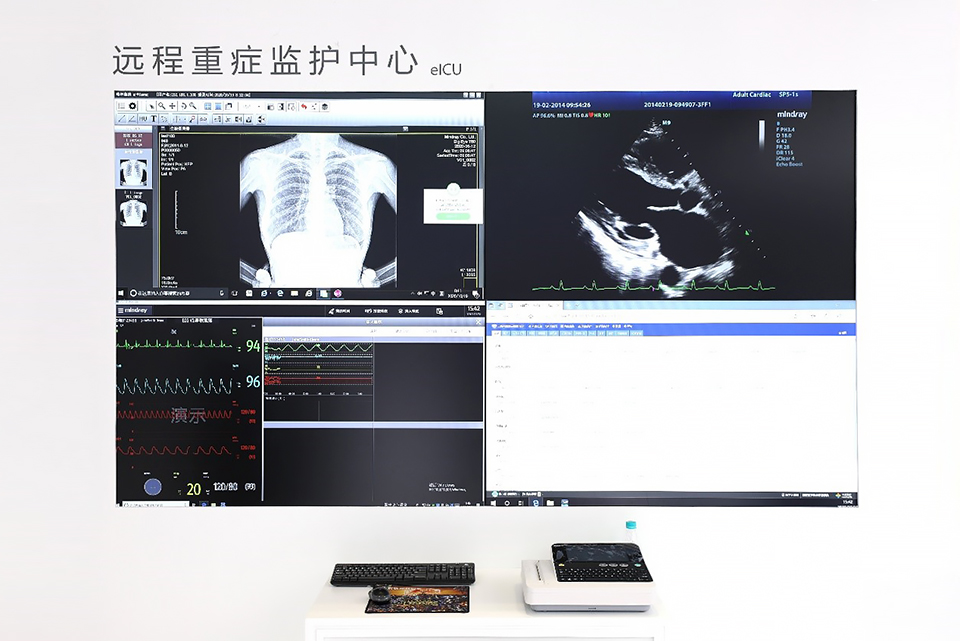 Mindray M-Connnect Solution enables connectivity among bedside devices via the monitoring network. It also has an all-in-one interface portal to be connected with the hospital's own system so that both hardware and software can be fully integrated into one system, which will improve the efficiency of diagnosis and treatment, and ensure patient safety.
NB 350 neonatal non-invasive ventilator uses Mindray's unique patented EasySyncTM breathing synchronization technology and IOC intelligent oxygen control technology to help newborn babies breathe freely and reduce the heavy load of caregivers.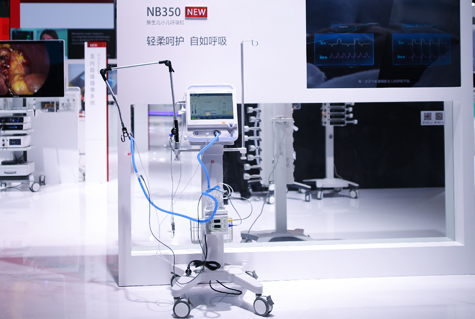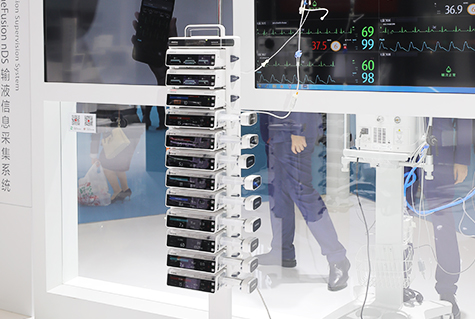 BeneFusion n series infusion pumps, with intelligent interaction, smart medication, accurate alarming and smooth connectivity, ensure safe infusion and comprehensively improve the working efficiency of clinical staff.
HyPort R80 medical supply units achieve the optimal layout of devices and provides the unique lighting system, all to ensure the ultimate safety of patients.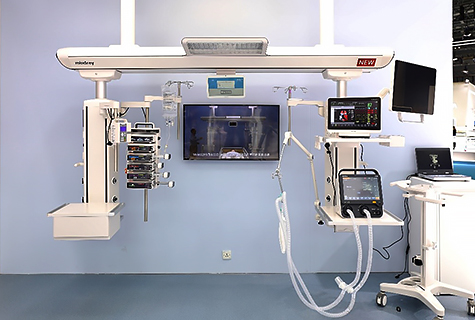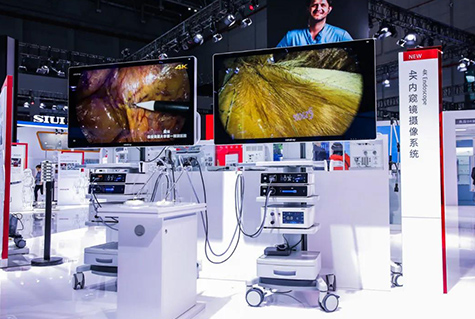 HyPixel™ U1 4K endoscope camera system adopts the most advanced optical technology and deep-image algorithms to fully grasp the dynamism in the cavity and achieve excellent image display.
Mindray's BC-7500 CRP, featuring 3D fluorescence, automatic peripheral blood testing and high-speed CRP, is an all-in-one machine that effectively addresses the pain points of Chinese customers by being so multifunctional and easy-to-use.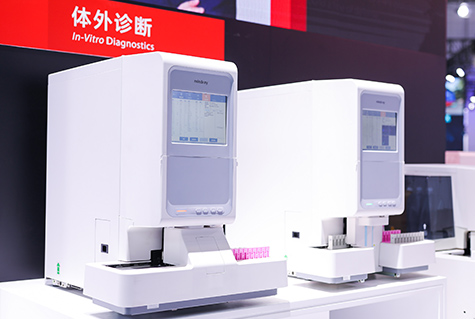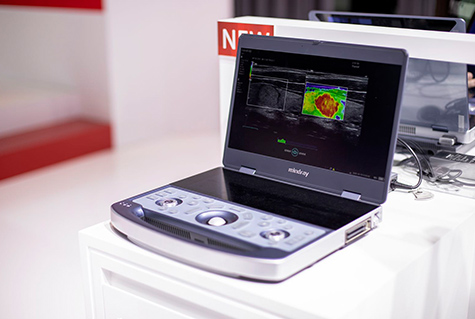 The new generation of MX7 portable ultrasound system is equipped with the cutting-edge technology so as to quickly obtain more ideal images and carry more intelligent tools, which meets clinical needs under busy circumstances. With lighter design and stronger battery, the MX7 is definitely the first choice for mobile applications and will lead a new trend for portable ultrasound devices.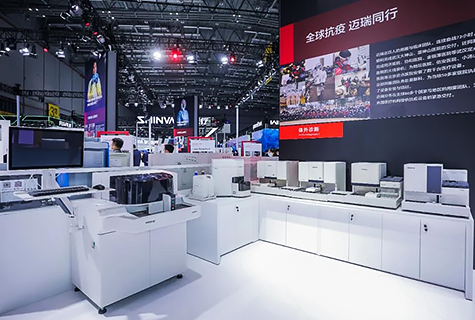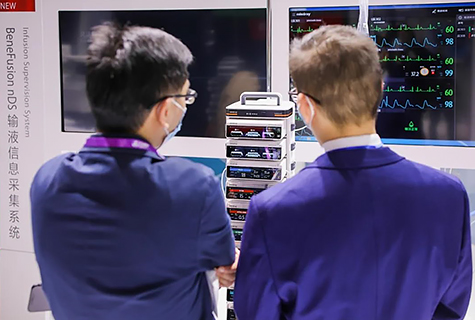 No matter in harm's way or along the way forward, Mindray will always stick to the mission to advance medical technologies to make healthcare more accessible. In the coming future, Mindray will also bring more innovative medical solutions to meet the diverse needs of all customers.