Raymond : Mindray Animal Medical has done extensive research and developed comprehensive insights regarding the needs of diverse customer bases. We are proud to announce our capabilities to provide holistic solutions from diagnostics to treatments of various kinds of animals.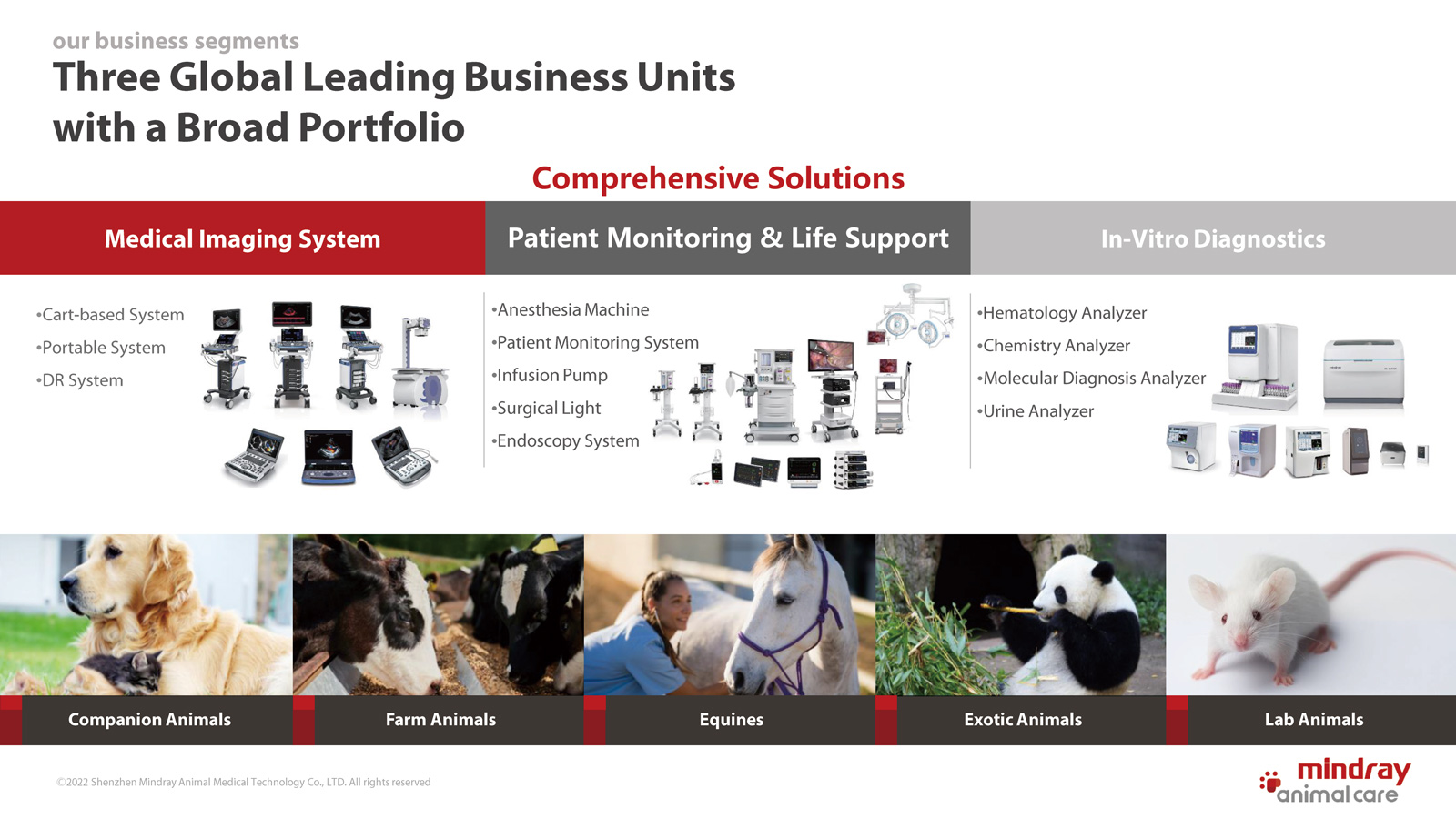 Medical imaging systems: these include cart-based/portable ultrasound systems, and digital radiography system. We bring veterinarians superior image quality, animal-specific imaging modalities, and an efficient and professional workflow experience. Based on our self-developed zone sonographic ZST+ platform, representing the future trend of ultrasound imaging, our ultrasound imaging system has broken through the spatial and temporal restrictions of traditional technology of ultrasound beam synthesis.
In-vitro diagnostics (IVD): Mindray Animal Medical offers solutions that can satisfy the increasing needs of all kinds of labs in veterinary institutions of different sizes, covering diverse testing fields, such as hematology analyzers, biochemical analyzer, PCR system, and urine analyzer, etc.
Patient monitoring & life support: we also provides comprehensive animal-specific solutions, including patient monitoring, anesthesia machines, endoscope system, surgical lights, and infusion systems. Our products and solutions include nearly all necessary medical equipment for the operating room.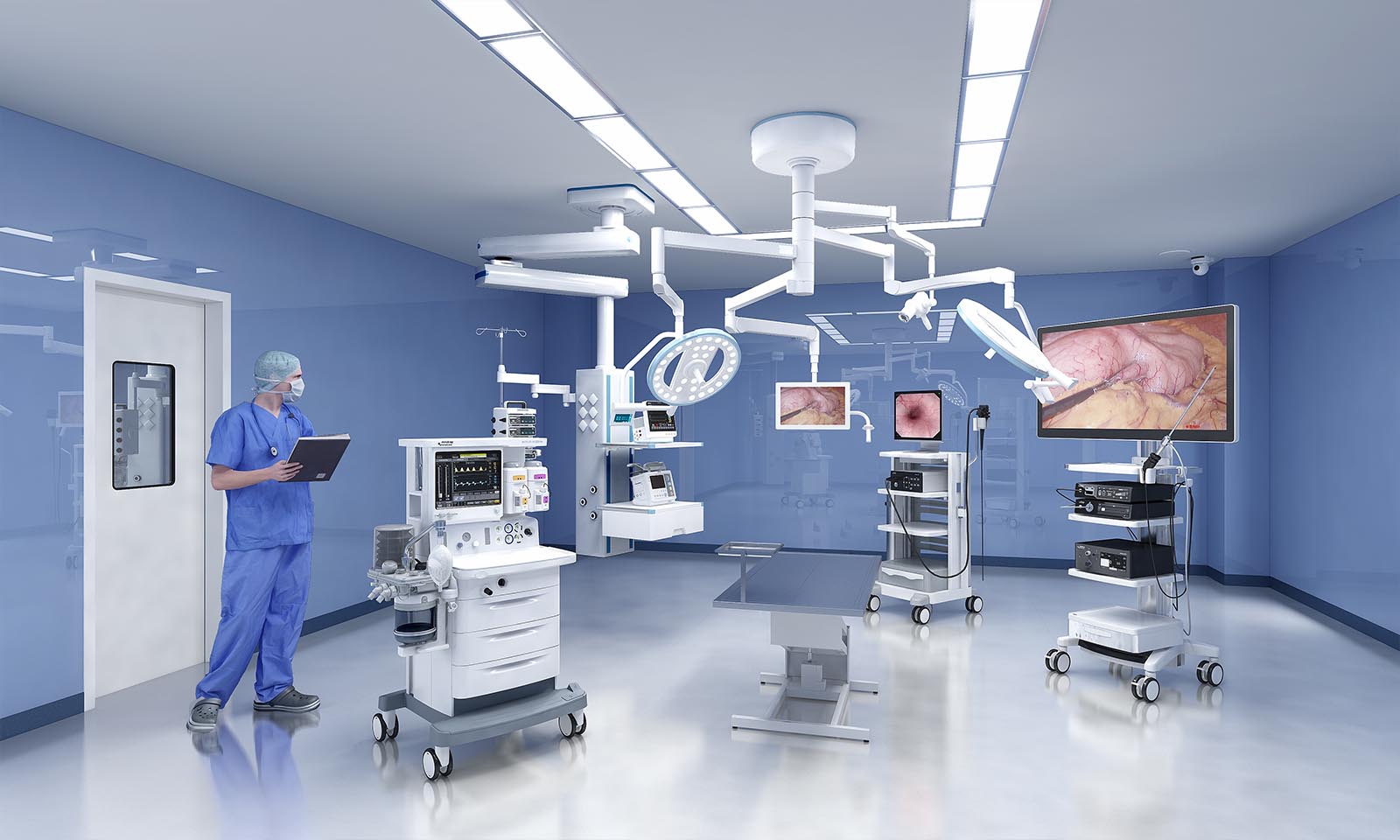 Combining these three product lines, Mindray Animal Medical can provide more than 90% of the medical equipment needed by pet hospitals.
In addition, Mindray Animal Medical has built its veterinary training platform. We collaborate with top animal medical experts worldwide to provide veterinarians with multi-stage and multi-disciplinary training courses. Being at the nexus of a global network of clinical experts, Mindray Animal Medical hopes this platform will become the "whole life cycle" training system for all animal care providers worldwide.